Report from the replication workshop "Learning from the most innovative"

Catalog of all competing designs for Špitálka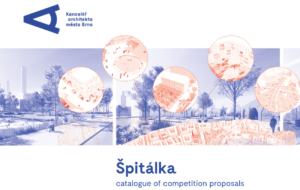 International Student Competition MUNISS 2019 work
The aim of the study was to analyze and evaluate plans for forthcoming smart solutions within the RUGGEDISED project for the Špitálka site.
Study of team no. 107 (czech) + analysis (czech)
International Student Competition MUNISS 2018 works
The main goal was to search for ways of transforming chosen locality of Špitálka in time to a smart district areas.
Study of team no. 91 (czech)
Study of team no. 92 (czech)
As the area is being prepared, work is under way on the definition of innovative technologies and approaches, which will differentiate the appearance of the future smart neighborhood Špitálka compared to current regular constructions. Initial researches have been prepared by the Brno research and university departments.
Six Research Center coordinated the elaboration of the initial analysis of what solutions could be applied in Brno environment, thus six expert researches on individual topics of the Smart Cities concept were created.
RUGGEDISED – Electrical Grid and E-Mobility
RUGGEDISED – Smart Thermal Grid